We are a friendly mixed voice choir of some 50 singers. We sing music from Handel to Lloyd Webber, performing at least five concerts a year. Our varied repertoire includes popular music, light classics and musical theatre as well as major choral works. We'll be celebrating 60 years of Steventon Choral Society in 2019.
We rehearse on Thursday evenings at Steventon Village Hall in south Oxfordshire from 7.30 to 9.30 pm. There are no auditions and all music is provided.
All voices welcome – if you're interested in joining please phone our secretary Helen Pearce on 01235 832514 or fill in the contact form.
Illustrated report of the Christmas Concerts in December 2019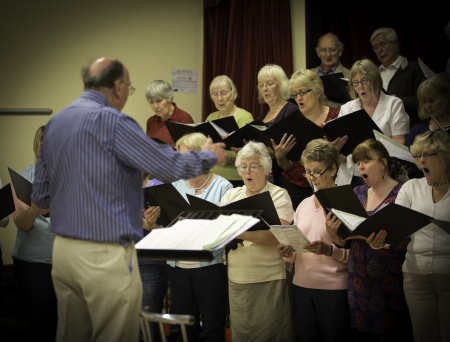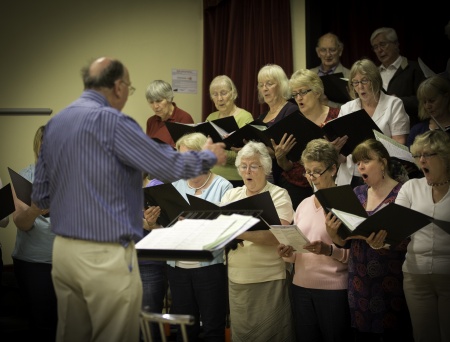 Steventon Choral Society in rehearsal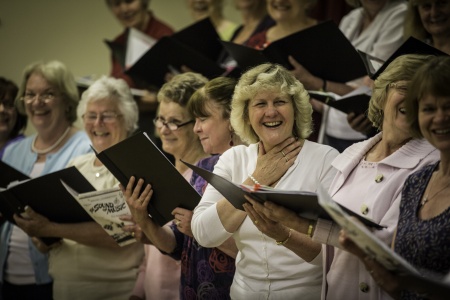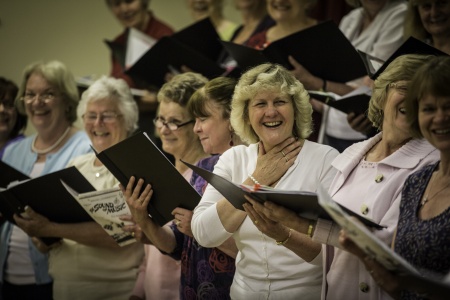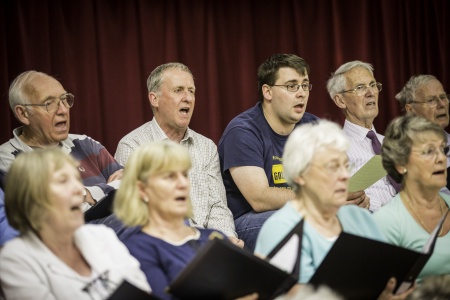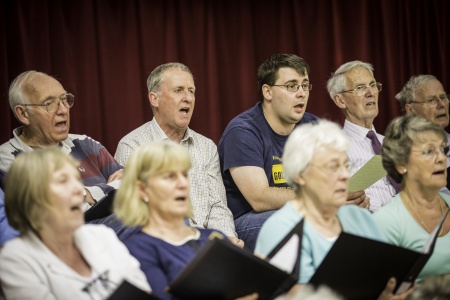 Photographs by Adrian Cubitt, ATV Productions
Next concert

An Evening with Handel
featuring the Coronation Anthems and other works
Sunday 5th April at 7 pm
Steventon Church
Guest soloist:  Leslie Macleod-Miller
Tickets £8 including refreshments
For tickets email info@steventonchoral.org.uk or
call 01235 834015/848292